VOTE NOW for Best Overall, Best World Premiere, and Best Musical Fringe Community Awards! Deadline Sunday 4 p.m.
"Brilliant!…This show could very well win a Tony…The Time Machine Musical is superb." – Examiner.com
FAN REVIEWS:
"..Moments of absolute brilliance…" – Helen A.
"I left wanting more…" – David S.
"Definitely going back." – James O.
"A clever and very fun musical." – Paul M.
"If all the shows in the Fringe have this kind of heart and dedication, the Festival will be a huge success." – Sonya R.
In this new rock musical version of H. G. Wells' The Time Machine, a brilliant but troubled scientist invents a machine which takes him into a distant and violent future. The show explores themes of class struggle, popular apathy, runaway technology, addiction, greed, lawlessness, hubris, teenage angst, hopelessness, man playing God, love, betrayal and redemption. All in one hour.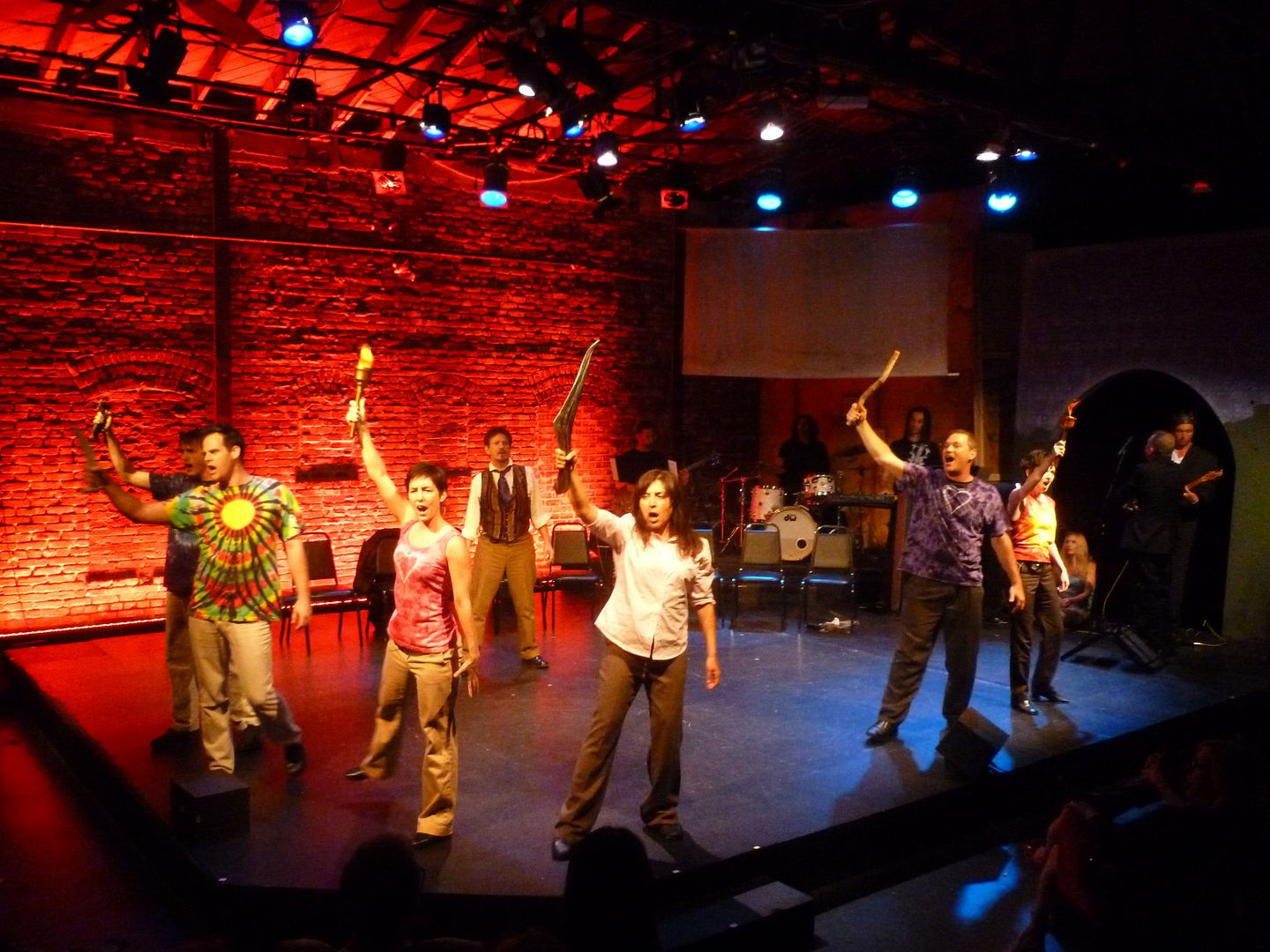 Find us on Facebook and Twitter
Watch the trailer on YouTube
TIX ON SALE NOW!