Tweet
http://hff18.org/5223
(hit ctrl+c to copy)
Anxiety Written
solo performance
· jessica carleton · Ages 10+ · one person show · 55 mins · United States of America
Buy Tickets
Add to Favorites
REMY O'BRIEN
certified reviewer
· June 03, 2018
A lovely, heartwarming, funny story. I admire Jessica's strength and honesty and sharing her story with us. It's an important story and the world needs more people like Jessica to enlighten the world and told us their story. I call it brave....
full review
JADE HARLOW
certified reviewer
· June 03, 2018
Funny & Tender... Jessica Carleton takes you on an in depth journey into what it means to grown up with OCD, in a way that touches & informs the audience. She has an incredible ability to not only draw you in, but make you see shades of yourself in this witty one woman show. ANXIETY WRITTEN is a Must See!!! ...
full review
ANDY HENRY
certified reviewer
· June 02, 2018
Absolutely wonderful. Honest, heartfelt, funny and so beautifuy performed. Truly one of the best pieces of Theatre I have seen in a very long time....
full review
LISE FRIEDMAN
certified reviewer
· June 23, 2018
Well written, well acted, well staged, Anxiety Written is entertaining and heartfelt. ...
full review
MARCOS COHEN
· June 17, 2018
I didn't know much about this show and I decided to wTch it last minute. I made a big discovery. I was so imprsssed with Jessica's performance and writing skills. It is a real treat and a must see show...
full review
BRITTANY STAHL
certified reviewer
· June 14, 2018
This show was a completely immersive theatrical experience in the best possible way. This is what theatre should be like. I was both educated and entertained. ...
full review
PATRICK CHAVIS
la theatre bites
· June 12, 2018
9 out of 10 - An Exceptional Show!!!. Click on the podcast to learn more. http://latheatrebites.com/hollywood-fringe-2018-anxiety-written-actors-company-in-hollywood-review/...
full review
ANONYMOUS
· June 12, 2018
I truly enjoyed this show. Although some might conceivably be wary of a one-person play concerning anxiety disorders (which in different hands might be overly self-indulgent or uncomfortable for the audience), "Anxiety Written" is uplifting and engaging. Jessica shares her story with bold emotional honesty while maintaining a lively, humorous commentary throughout. If you are someone who deals with anxiety in some form, you are sure to be inspired and encouraged by a kindred spirit. If you are seeking to understand the experience of others with anxiety (which everyone should!) this is a great opportunity....
full review
JAKE KORNELY
certified reviewer
· June 19, 2018
Seeing this performance was an amazing experience! This was honest, humorous, and touching. I was floored! I was on the edge of my seat from lights up to lights down....
full review
ADVERTISEMENTS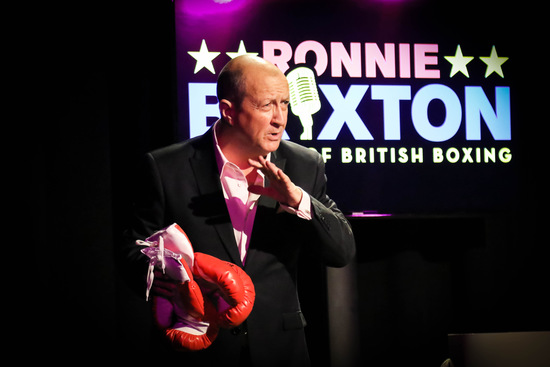 LAST CHANCE TO SEE RONNIE LIVE! RESERVE $10 TICKETS & REDEEM A COMPLIMENTARY T-SHIRT or TANK TOP AFTER THE SHOW! __"David.Shaughnessy is amazing! He brought us to tears with a sense of hope."-Debbie Hall, BROADWAYWORLD __100% SWEET ON BETTER-LEMONS!
As a proud HFF Hotspot, we can't wait for you to drop in for a bite or drink!
SIGN UP FOR THE FRINGE NEWSLETTER
BEHIND THE SCENES
Copyright © 2018 Hollywood Fringe Festival
All Rights Reserved.