FIFTY SHADES OF SHREW
ensemble theatre
· broads' word theatre · 90 mins · United States ·
DESCRIPTION
"Place your hand below your husband's foot?" Surely a controversial statement in Shakespeare's time, in today's world it is hopelessly misogynistic. Unless… What if Kate is a submissive in search of her Dominant? What if Bianca is a Dom auditioning subs? Broads' Word Theatre sets this outdated play in a BDSM dungeon, where an all-female cast investigates the dynamics of power and submission. Tell us… what's your fantasy?
Please note: there is No Late Seating and is recommended to arrive 10 min early for a fun pre-show!
TEAM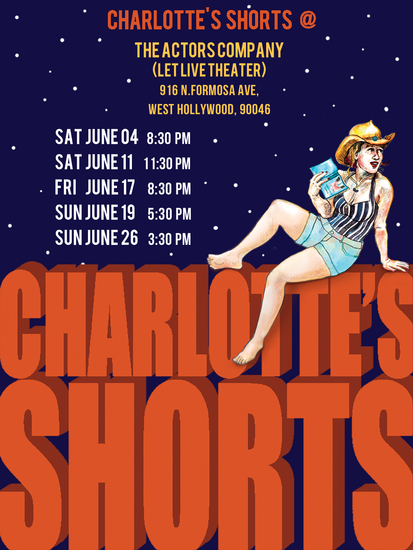 Charlotte's Shorts is a live comedy show featuring six actors reading short works of fiction by Charlotte Dean. Hear from the most loveable, self-centered, clueless and downright awful people you never want to meet (but probably already know).