ensemble theatre · ctb productions · Ages 18+ · flashing lights · United States of America
A powerful, unsettling and ultimately devastating account of the Vietnam War, written by men who were there.
ensemble theatre · dh squared productions · Ages 10+ · United States of America
All Trevor has to do is answer a few questions. All the patent clerk has to do is sign a piece of paper. But when the answers aren't forthcoming, neither is the pen. As the investigation gets more intense, it becomes obvious they both have something to hide. Use discount code COLD for 30% off!
Fair Oaks Productions is proud to present Steve Brock in the world premiere of "My Calico Soul". The show is a journey of bisexual identity and taking personal labels and thoroughly accepting all of them.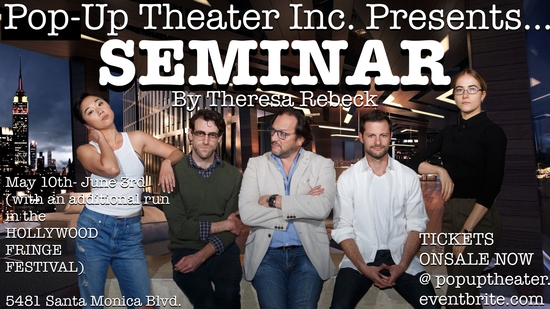 Pop Up Theater Inc. Presents this Broadway comedy in a site specific in the round performance with captivating intimacy! This is the last production of Pop Up's successful first season!