The Hollywood Fringe Festival is partnering this year with the City of West Hollywood and the One City One Pride LGBTQ Arts Festival.
One City One Pride will explore the locations of West Hollywood through the festival theme "Into The Streets" which is based on a rallying cry of early LGBTQ rights groups (Out of the Closets, Into the Streets). The festival will comprise performing arts, visual arts, arts interventions, and public art. For more information on One City One Pride, please visit www.weho.org/pride.
As a part of this partnership, the following shows were awarded scholarships funded by a grant from the City of West Hollywood. The shows are included in both festivals and staged primarily in the City of West Hollywood.
.
---
PARTICIPATING SHOWS

---
PARTICIPATING VENUES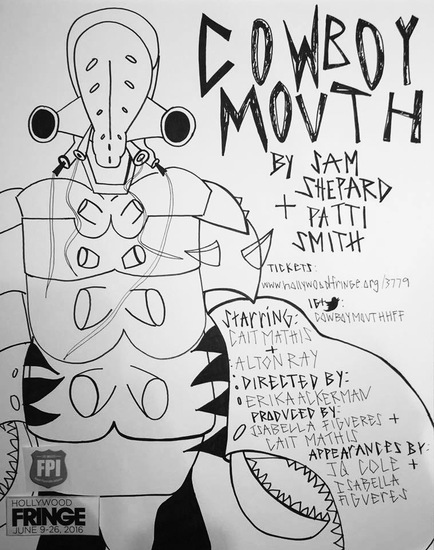 "COWBOY MOUTH" BY SAM SHEPARD & PATTI SMITH @ The New Collective LA 1 HR / 18yrs + June 10-26 / fri.sat.sun / show times vary by date hollywoodfringe.org/3779 @cowboymouthHFF Rock N Roll Escape -
Sarah G is the world's first Out *intersex stand-up and is premiering her 1st show @ the Hollywood Fringe. This show is a funny look at LA through the eyes of a British alien. *intersex is the i in LGBTi. Sarah is both female & male.