The Gay Guide to Tinseltown
solo performance
· goodfuntimes · Ages 18+ · world premiere · one person show · United States of America
Buy Tickets
Add to Favorites
JARED PIXLER
certified reviewer
· June 04, 2016
I literally laughed and cried. One of the best one man shows I have seen. Yes, it is a gay guide to tinsel town but you knew that right? So SEE IT! Worth the money and you might even learn something if you are open to it. ...
full review
MAUREEN MCDERMOTT
certified reviewer
· June 06, 2016
This show is both deeply personal and informative, told in an unpredictable and truly unique way. ...
full review
STAN BARTOSIAK
certified reviewer
· June 04, 2016
Jon Manganello can give Lily Tomlin a run for her money. THIS SHOW IS A MUST SEE!!!!!...
full review
JACQUELINE TOBONI
· June 13, 2016
This show is more timely than ever. As an audience member, I learned a lot about the history of the queer community in Hollywood but I also understood more than I ever have about the modern struggle, sometimes trivial, sometimes not, of men in the LGBTQ community. ...
full review
WILL KUBLEY
· June 16, 2016
Jon uses the lens of a studio tour guide in unique and unexpected ways. You can't help but be engaged by Jon's ability to jump from one hilarious perspective on what it means to be gay to the next. Very clever use of set design as well. You'll definitely walk away with a new outlook. Dark, Funny, Insightful, Personal. Highly recommended. ...
full review
TESHA KONDRAT
certified reviewer
· June 09, 2016
Manganello grabs a hold of LGBT issues and addresses them within the context of Hollywood history, all while remaining captivating and authentic in the way he interweaves his own personal story with so many others. Loved it! ...
full review
|
ADVERTISEMENTS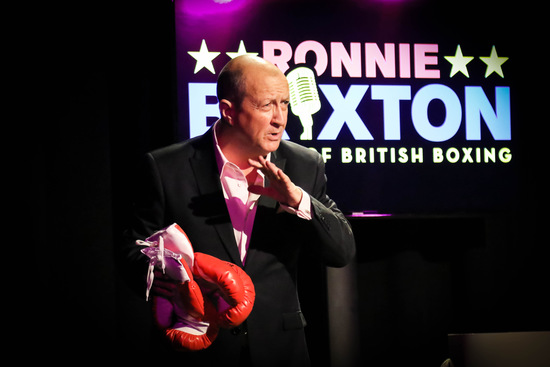 LAST CHANCE TO SEE RONNIE LIVE! RESERVE $10 TICKETS & REDEEM A COMPLIMENTARY T-SHIRT or TANK TOP AFTER THE SHOW! __"David.Shaughnessy is amazing! He brought us to tears with a sense of hope."-Debbie Hall, BROADWAYWORLD __100% SWEET ON BETTER-LEMONS!
SIGN UP FOR THE FRINGE NEWSLETTER
BEHIND THE SCENES
Copyright © 2018 Hollywood Fringe Festival
All Rights Reserved.