Tweet
http://hff15.org/2305
(hit ctrl+c to copy)
Medium Size Me
solo performance
· amy halloran · Ages 18+ · world premiere · United States of America
Buy Tickets
Add to Favorites
JAMEEL KHAN
certified reviewer
· June 22, 2015
A wonderful show full of laughs and heart. An incredibly honest performance that connects with the audience. I highly recommend. ...
full review
ERIN GIBSON
certified reviewer
· June 13, 2015
Funny in all the right places, "Medium Size Me" perfectly dissects the cookie cutter casting that Hollywood rarely deviates from. Amy has been through the machine, and tells her story, highs and lows, not with bitterness and anger, but with perspective and hilarious moments. ...
full review
ALISON BECKER
certified reviewer
· June 13, 2015
A must-see show! It's about time Hollywood started to depict real, funny, smart women. And Amy's show reminds us why. Through personal anecdotes, hilarious jokes and touching stories, Amy gives a much needed kick to the dangerous body image message that Hollywood has been shoving down our throats for years. This show is important and funny! Go see it!...
full review
TARA TREACY
certified reviewer
· June 14, 2015
Amy gave an amazing performance sharing her compelling story. She is a gifted actor! ...
full review
ELIZABETH COLLINS
certified reviewer
· June 14, 2015
It was a really shocking insight into the realities of casting in Hollywood. And just Hollywood in general. Though, Amy tells the story with plenty of humor to help balance the feeling of disgust at how awful some people can be, or an entire industry!...
full review
BRENNA KELLY
certified reviewer
· June 14, 2015
Hilarious! Insightful! Charming! Amy's show is brilliantly entertaining. I am going to see it again. Do not miss a chance to see this show....
full review
STEPHANIE ALBRYCHT
certified reviewer
· June 14, 2015
Loved it! So relatable especially if you live and work in Hollywood. Go see it!...
full review
SARAH WOLTER
· June 14, 2015
Amy is a natural story teller, and she zips us through some of the more degrading aspects of a career in acting with humor and optimism. Loved it!...
full review
DANIEL FAIGIN
certified reviewer
· June 26, 2015
[See the full writeup, with links, at http://cahighways.org/wordpress/?p=10413 ] If you know me at all, you know my taste in watching people — men or women — is simple: I want them to be real. I enjoy seeing the imperfections, the things that make us unique and different. So, not surprisingly, I've been a big supporter of the efforts of promulgating a positive body image for women (and also for men, although the pressure there is perhaps different). For example, I supported the Kickstarter for The Nu Project (FB) [warning: link target is NSFW], a project with the goal of help women appreciate their body, whatever their shape, look, size, age, etc. I constantly read articles noting body image activities, such as the recent Dove campaign or...
full review
BECCA MCHUGH
· June 19, 2015
Medium Size Me is awesome. Amy's story is a fascinating insight into the TV & Movie industry from a perspective that you very rarely get to hear. She's been to the top and back, and she tells her story with honesty, humor, and heart. Only one more show, don't miss it!!...
full review
ADVERTISEMENTS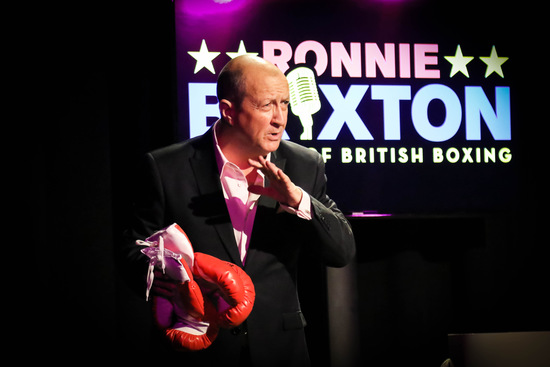 GET $5 TICKETS FOR JUNE 16 & 17 ***FLASH SALE ENDS SUNDAY!*** ___"David Shaughnessy is amazing! He brought us to tears with a sense of hope."-Debbie Hall, BROADWAYWORLD ___100% SWEET ON BETTER-LEMONS!
SIGN UP FOR THE FRINGE NEWSLETTER
BEHIND THE SCENES
Copyright © 2018 Hollywood Fringe Festival
All Rights Reserved.