AAAAAAAARGH! IT'S THE LAUGHING HORSE'S BEST OF FRINGE COMEDY
comedy
· laughing horse comedy uk · Ages 18+ · world premiere · 90 mins ·
DESCRIPTION
ATTENTION! The June 22nd show has been cancelled. Sorry for the inconvenience!
The Laughing Horse Comedy Club debuts at the Hollywood Fringe in 2012, following sell-out success with "Best of the Fringe" shows since 2004 at the Edinburgh and Adelaide Fringes.
Featuring a packed comedy-club line-up featuring some of the finest comedians from around the Fringe… The sensational smorgasbord of comedic talent at each show is selected from performers all around the Fringe, alongside host Craig Shaynak.
"A great way to sample a variety of comedians" – The Skinny (UK Edinburgh Fringe) - "A fantastic night of choice Comedy" – Three Weeks (UK Edinburgh Fringe) — "Kept the Crowd well Entertained – Ace" – Rip It Up (Australia)
FRI., JUNE 15th LINEUP:
Rob Troy
http://www.laughstub.com/Rob-Troy2018
Thai Rivera
http://www.laughstub.com/Thai-Rivera
Kristin Key
http://www.kristinkey.com
Pat Burtscher
http://www.patburtscher.com
Craig Shaynak
http://www.craigshaynak.com
TEAM
| | |
| --- | --- |
| | |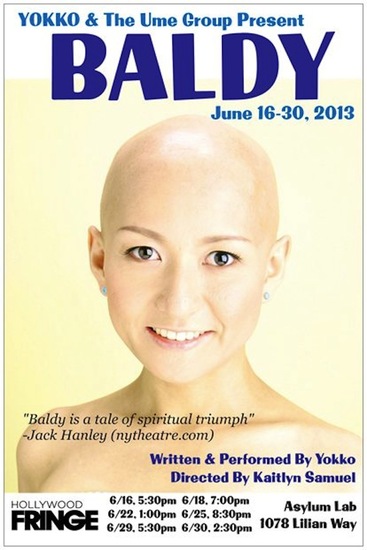 A young Japanese woman discovers her father's love for her only after she loses her hair and skin. Nearly a dozen characters are brought to life in this revealing, fearless and funny journey of survival and the power of dream.