THREE TABLES
theatre
· samedi productions · Ages 12+ · 25 mins to 30 mins ·
DESCRIPTION
Participant in the 2012 Best of Hollywood Fringe at Theatre Asylum!
"An unknown gem", "This play is worthy of a second and maybe a third viewing, and definitely worth anyone's time to attend." -Bob Leggett, Examiner.com
Ever sat in a crowded restaurant and asked yourself, what's their story? Is that couple on a blind date? Are they celebrating an important anniversary? Is their marriage crumbling around them? Three Tables by Dan Remmes gives us a glimpse into the complicated, funny and poignant lives of three couples exploring love, loss and possibility.
TEAM
| | | |
| --- | --- | --- |
| | | |
| | | |
| | | |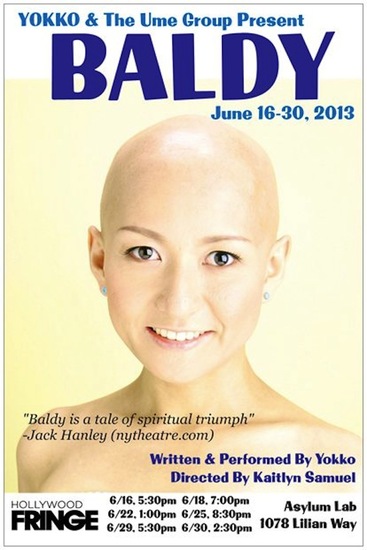 A young Japanese woman discovers her father's love for her only after she loses her hair and skin. Nearly a dozen characters are brought to life in this revealing, fearless and funny journey of survival and the power of dream.