Tweet
http://hff18.org/5150
(hit ctrl+c to copy)
Let There Be Thistles
solo performance
· dusty bums productions · Ages 12+ · one person show · 1hr · New Zealand
Buy Tickets
Add to Favorites
ANONYMOUS
certified reviewer
· June 03, 2018
This was so good. It is wildly funny, controversial, and thought-provoking, Joshua Thomas leaves everything on the stage. Highly recommend....
full review
ANONYMOUS
certified reviewer
· June 03, 2018
Excellent, passionate performance, well written, expertly directed. Exactly what Fringe shows should be....
full review
SUSANA CERVANTES
certified reviewer
· June 03, 2018
Funny and thought-provoking. Josh's performance grabs your attention right from the beginning till the very end. ...
full review
COOPER BATES
· June 04, 2018
Not sure what to say about this production beyond I admired the artist. Really gave a beautiful performance and was fully committed to the performance. The material itself is a deep and probing meditation. Perhaps it is a moment at which the character is questioning the meaning of his life and the possibility of what magic is and what may or may not be possible. What may or may not be manifested into existence. This play is heady. You will have to work a bit to maintain pace with is as there is no glaring narrative hook in the classic story line structure, sense. Check it out. See what the craft of acting is all about. Don't be afraid to think. ...
full review
KATT BALSAN
· June 18, 2018
Fantastic show!!! Joshua is everything about it! He is so good at what he's doing, he's hilarious with so much depth and layers!! Congratulations! There is so much energy spent up there it's a truly full commitment from the Artist! Bravo :D...
full review
KELLY MULLIS
· June 13, 2018
Amazing characterization by a super committed actor. It was surreal and humorous. I loved Joshua's strong voice and his absurd view of everything. It's obvious that he is a skilled and experienced actor. It would be incredible to see him do Shakespeare. ...
full review
ANONYMOUS
certified reviewer
· June 14, 2018
LAURA GRIMALDI
certified reviewer
· June 14, 2018
Was very entertained. The personification of a God that has lost all his followers begs the question of what really is his purpose? As he explains with his beautiful writing why bad things happen and what the intent is of a God of one's own understanding is, we are sent on a thought provoking journey that I think would raise questions among even greatest of spiritual believers. It's done in a very entertaining way with characters that are humorous and sensitive and vulnerable in a way that as an audience member, I was able to find great empathy. Incredibly acted and very well written. Thank you for the ride!...
full review
KATHRYN S.
· June 04, 2018
This show was brilliantly written and directed in addition to bringing thought provoking questions and themes to the table. Thouroughly entertaining from start to finish! ...
full review
ADVERTISEMENTS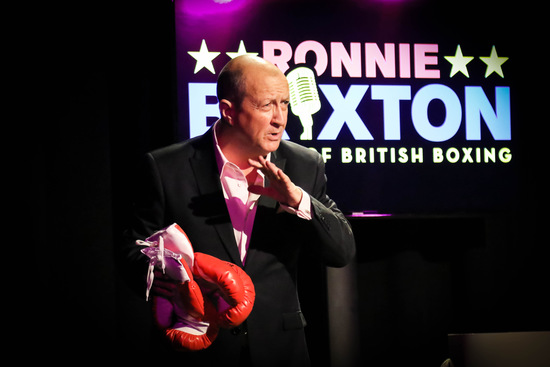 LAST CHANCE TO SEE RONNIE LIVE! RESERVE TICKETS & REDEEM YOUR COMPLIMENTARY T-SHIRT or TANK TOP AFTER THE SHOW! __"David.Shaughnessy is amazing! He brought us to tears with a sense of hope."-Debbie Hall, BROADWAYWORLD __100% SWEET ON BETTER-LEMONS!
West Coast premiere of exciting new work by Welsh playwright Matthew Bulgo. Tom is forced to confront the demons of the past in order to save his family's future. "One of the best things on the Fringe." **** The Scotsman
SIGN UP FOR THE FRINGE NEWSLETTER
BEHIND THE SCENES
Copyright © 2018 Hollywood Fringe Festival
All Rights Reserved.