Suicide Live
comedy
· rick and pat creese · Ages 16+ · world premiere · United States of America
Buy Tickets
Add to Favorites
ANONYMOUS
· June 06, 2016
Great! It's a play you should see twice because there is so much that happens and that happens quickly....
full review
MICK RASICCI
· June 07, 2016
HIGHLY RECOMMENDED!!! This show provides a stellar cast of experienced actors and an screenplay that will keep you engaged from start to finish! Be excited to take part in this experience for it will keep you laughing and give you a greater appreciation for art and craft of theater. This cast will deliver - go see the show!! Can't wait to see what the future has in store for this very talented group. Excellent A+++...
full review
JEFFREY WIENCKOWSKI
certified reviewer
· June 06, 2016
From the hysterical opening scene involving a shotgun and a selfie-stick "Suicide Live" grabs you by the jugular and doesn't let go. This play is very dark, very funny and (surprisingly) genuinely moving. It's a perfect Fringe show, but not for the feint of heart!...
full review
WALTER WERZOWA
· June 07, 2016
You want to be entertained, have some fun and food for discussion about our lives in Hollywood ? go!...
full review
LAURA D
· June 06, 2016
Very funny but at the same time very dark! This play is a must see if your interested in dark humor!...
full review
DAX SCHAFFER
certified reviewer
· June 24, 2016
Suicide Live is a great concept, with fun performances and a lot of energy from everyone involved. It has some very fun moments, my favorites being the failed attempts at self-annihilation by the son. His fumbled efforts constantly escalate into a mundane frustration at not being able to even get his own death right (which gives him more cause to want to kill himself). This play is about failure...it's about people who've failed at their own lives (and failed at other people's lives) trying to take the easy way out. But...it's also about trying to find at least some sort of meaning and purpose out of failure... if even only just a little....
full review
ANONYMOUS
certified reviewer
· June 14, 2016
A fascinating piece that deserves a longer run under more confident direction....
full review
ABBY SCHACHNER
· June 18, 2016
A well written, creative play. Clever concept, talented actors to bring it to life, and a hardy amount of humor and darkness. Quality fringe fair!...
full review
MARILYN CORUM
certified reviewer
· June 27, 2016
The play as a whole was very enjoyable and funny, even though suicide is not normally thought of as funny. ...
full review
NANCY MURPHY
certified reviewer
· June 23, 2016
Original roller coaster of a ride with some great performances!...
full review
ADVERTISEMENTS
West Coast premiere of exciting new work by Welsh playwright Matthew Bulgo. Tom is forced to confront the demons of the past in order to save his family's future. "One of the best things on the Fringe." **** The Scotsman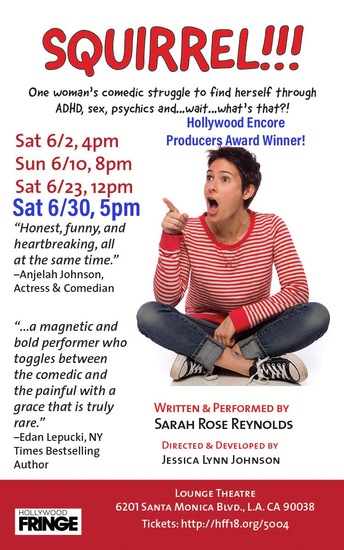 WINNER of the Hollywood Encore Producers Award! Only performing 1 encore show! Get your tickets now for the 6/30, 5pm show at the Lounge Theatre! hff18.org/5004
SIGN UP FOR THE FRINGE NEWSLETTER
BEHIND THE SCENES
Copyright © 2018 Hollywood Fringe Festival
All Rights Reserved.