Tweet
http://hff16.org/3643
(hit ctrl+c to copy)
Sexy Adventures in Codependency
comedy
· all caps · Ages 15+ · United States of America
Buy Tickets
Add to Favorites
APRIL MORROW
certified reviewer
· June 12, 2016
This is the epitome of what Fringe is! Young artists embracing their craft and putting their own work and voice out into the universe. I am very excited to see where ALL CAPS COMEDY goes from here....
full review
JACKSON SPENCER
· June 11, 2016
Overall, I think that this performance really showcases female comedians who are pushing the envelope in a fun and clever way. These two women work very well together. ...
full review
ANONYMOUS
certified reviewer
· June 05, 2016
A well paced, truly hilarious show starring two very funny women. I loved their fresh takes on so many diverse themes - from Tang to porn to, umm, Unicorn Aerobics? Yeah, it's hard to explain, but easy to love. Just do yourself a favor and go see "Sexy Adventures in Codependency"! ...
full review
PAUL NEWMAN
certified reviewer
· June 14, 2016
The hour flew by with one comic gem after another. With nothing but a basket full of simple props, these 2 women captivated the audience. I liked the fact that much of their humor had sexual overtones without being crude and vulgar. I checked out their videos on Facebook and realized that these two women deserve a larger audience on the small and large screen. Looking forward to their next production....
full review
ANONYMOUS
certified reviewer
· June 24, 2016
Wow. Just incred. Two girls, one complete hour show. ...
full review
ANONYMOUS
certified reviewer
· June 26, 2016
Though there are a few moments of forced humor, this jam-packed hour of smart and highly original comedy is definitely worth seeing. The actresses connect with each other and their audience masterfully, cycling through a plethora of characters and scenarios without every losing the energy that makes watching them so enjoyable. Bravo!...
full review
ADVERTISEMENTS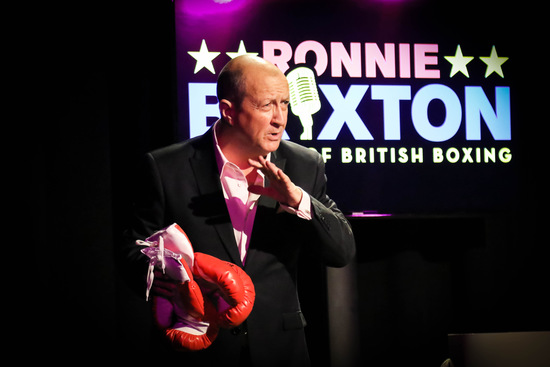 LAST CHANCE TO SEE RONNIE LIVE! RESERVE $10 TICKETS & REDEEM A COMPLIMENTARY T-SHIRT or TANK TOP AFTER THE SHOW! __"David.Shaughnessy is amazing! He brought us to tears with a sense of hope."-Debbie Hall, BROADWAYWORLD __100% SWEET ON BETTER-LEMONS!
As a proud HFF Hotspot, we can't wait for you to drop in for a bite or drink!
SIGN UP FOR THE FRINGE NEWSLETTER
BEHIND THE SCENES
Copyright © 2018 Hollywood Fringe Festival
All Rights Reserved.