Tweet
http://hff16.org/3545
(hit ctrl+c to copy)
Shitty Awful Everything
comedy
· delusions of grandeur · Ages 16+ · world premiere · United States of America
Buy Tickets
Add to Favorites
MATTHEW ROBINSON
certified reviewer
· June 04, 2016
It's a fun show that has a lot to offer people in terms of off-the-wall comedy, it wasn't for me, but I feel others will enjoy it!...
full review
BRANDON PEARSON
· June 04, 2016
The right kind of fucked up, and super funny. It's like better than sex cake because it is. But oddly enough, you'll still want some better than sex cake....
full review
FRANK RADA
certified reviewer
· June 04, 2016
Shitty Awful Everything is exactly not that. It is an hour that will have you laughing, even as you're drenched in blood. Or at least moistened by blood. It is, well, what is it exactly? Imagine a play, Orpheus and Eurydices performed in the 1920's, cast with the Marx Brothers and other vaudeville veterans heavily influenced by Monty Python, Tchaikovsky, Bunuel, Animaniacs, and directed by Sam Peckinpah during a weekend Meth bender. And did I mention blood? 
There is blood. Like The Wild Bunch, only funnier. I loved it....
full review
BENJAMIN SCHWARTZ
· June 05, 2016
Shitty Awful Everything is a totally trippy play that embraces meta conventions, intertexuality and postmodern absurdism....
full review
SHERRY LYNN
· June 05, 2016
A thoroughly fun ride! Wasn't sure what to expect when I was invited... but I sat here with a smile on my face throughout. I encourage you to see this one!!!...
full review
SAMANTHA SIMMONDS-RONCEROS
certified reviewer
· June 06, 2016
I honestly still can't stop thinking about this show…it's that brilliant…genius in fact. You have to see this show!!! See my full review at http://nohoartsdistrict.com/theatres/theatre-reviews/item/3533-fringe-review-shitty-awful-everything...
full review
DAVID MACDOWELL BLUE
· June 11, 2016
My full review: http://zahirblue.blogspot.com/2016/06/shitty-awful-everything-review.html QUOTE: "And in the end, when I was finished laughed, I thought a little. And felt a little. Which is more than many plays deliver. So--bravo!"...
full review
JANE WALSH
· June 23, 2016
I'm so glad I got the chance to see an ensemble work in a unified, nihilistic style! Great characters and a strange but wonderful story. From the first moment the doctor says, "Yep, it's bad. It's BAD!" You're hooked. I don't even what to know how the writing process happens or how this cast intuits how something so wrong is so funny, I have no idea but WOW, THANKS!...
full review
ADVERTISEMENTS
Murray Meyer's - one man show. A single father, a mob boss and a pot selling nun. Hudson Guild 6539 Santa Monica Bl June 15, 16, 17, 22, 24 http://hff18.org/5157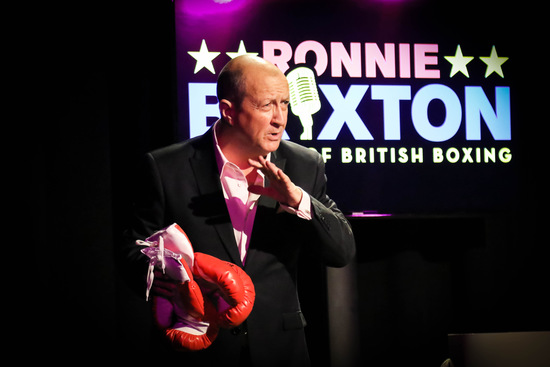 LAST CHANCE TO SEE RONNIE LIVE! RESERVE $10 TICKETS & REDEEM A COMPLIMENTARY T-SHIRT or TANK TOP AFTER THE SHOW! __"David.Shaughnessy is amazing! He brought us to tears with a sense of hope."-Debbie Hall, BROADWAYWORLD __100% SWEET ON BETTER-LEMONS!
SIGN UP FOR THE FRINGE NEWSLETTER
BEHIND THE SCENES
Copyright © 2018 Hollywood Fringe Festival
All Rights Reserved.