Tweet
http://hff16.org/3353
(hit ctrl+c to copy)
Angel's Flight
cabaret & variety
· cyanide theatre · Ages 21+ · world premiere · United States of America
Buy Tickets
Add to Favorites
Send Message
WINNER: BEST CABARET & VARIETY
NOMINATED: TOP OF THE FRINGE
NOMINATED: ROGUE SHAKESPEARE AWARD – DIRECTING: MATT RITCHEY
NOMINATED: LUMPY-CRAMP "NEVER-IN-THE-BOX" AWARD
"PICK OF THE FRINGE" WINNER
STAGE RAW RECOMMENDED & TOP TEN
Los Angeles, 1944.
A girl's gone missing, but a gumshoe is hot on the case. Will our detective, Duff, save the raven-haired beauty or will he fall short?
A film noir-infused caburlesque comedy from these creative minds:
Benjamin Schwartz – Writer
Zip Ties (2015 Encore Producer's Award Winner, Inkwell Playwriting Award and Robot Teammate Award Nominee)
Matt Ritchey – Director/Writer
Romeo And Juliet In Hell – 2014's hit screwball comedy.
Director: Boss: The Untold Tony Danza Story (2015)
Featuring:
CHERRY POPPINS!
The Knock Shop (2015 O Face Most Orgasmic Show Award Winner, Best Cabaret & Variety Show Nominee)
1 part noir, 1 part play, 1/2 part caburlesque, stir then shake.
We serve. You enjoy.
What people are saying:
"Some of the best puns I've ever heard…Fun and hilarious…See It! – Madeline Rosenstein – See It Or Skip It LA
"Silly cheery fun… Sweet and utterly insubstantial film noir spoof provides just the sorbet to clear your palate before the next "important" show – Paul Birchall – Stage Raw
"A laugh-filled, atmospheric homage to the world of noir. More please!" – Rob Stevens – Haines His Way
"A gem of a parody of the film noir genre… this show is SO WORTH seeing." – Erik B.
"Bloody fucking brilliant." John S.
"A fast-paced, twisty romp that keeps the laughs and 30s/40s noir references coming…put this one on your list of must-see shows." – Reagan O.
"BRILLIANTLY HILARIOUS!!! I haven't laughed so hard in a long time. This is a MUST SEE show." Stephanie L.
"Pure comedy gold…a wild comedy cocktail with a sexy Burlesque twist." – Virginia R.
"Fresh and imaginative… Well written, and hilarious." – Robert W.
"Three fish heads up! Way up!" – Anonymous Review
"A feminist kick in the guts… intelligent jabs via the POWERFUL women on stage." – Benjamin W.
"This is not a show, this is an EXPERIENCE!… GO SEE IT!" Nick R.
"A guaranteed good time…This funny and classy, well-directed show was right up my alley." – Ryan J.W. S.
Please note that this show is 21+
Show Dates & Times:
June 4th – 5:15 – SOLD OUT
June 12th – 4:45 – SOLD OUT
June 16th – 8:45 – SOLD OUT
June 18th – 5:15 – SOLD OUT
June 23rd – 8:15 – SOLD OUT
June 25th – 8:45 – SOLD OUT
Follow Cyanide Theatre for more:
Instagram: @cyanidetheatre
Twitter: @cyanidetheatre
Facebook: www.facebook.com/angelsflightplay
Follow Cherry Poppins:
Instagram: @cherrypoppinsla
Twitter: @cherrypoppinsyo
ADVERTISEMENTS
Get $7.50 tickets for our June 2nd 4PM and June 4th 6PM previews of this world premiere! Tickets for all other performances are $15 but you can get $10 with discount code FLASK.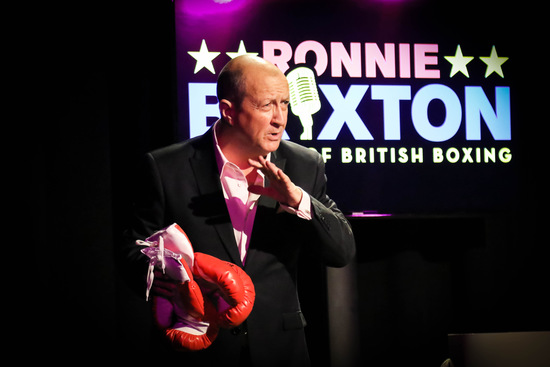 "David Shaughnessy is amazing! He brought us to tears with a sense of hope."-Debbie Hall, BroadwayWorld PWYCPreview June2 | Participants & Vets - $5 w/Code HFFVET June2/8/11/16/17/23 @ The Ruby Theatre at The Complex Hollywood http://hff18.org/5280
SIGN UP FOR THE FRINGE NEWSLETTER
BEHIND THE SCENES
Copyright © 2018 Hollywood Fringe Festival
All Rights Reserved.