The Wheel of Invention
comedy
· awesometech industries · Ages 18+ · United States of America
Buy Tickets
Add to Favorites
ERIK BLAIR
certified reviewer
· June 15, 2016
When I saw the description for this show, I immediately bought tickets. I also did not tell my roommate what we were seeing for this one, as she's a Disney fan and I wanted to see what her reaction to a show like this was going to be. And I almost feel like EVERYONE should take a real Disney fan with them when they go to see this show if they aren't one themselves--because this show is SO INSPIRED by Disney that you need to know HOW GOOD it actually is, and it IS THAT GOOD. Welcome to the terrible, awful theme park that Disney never built--but that is a far closer example of what humanity has actually REACHED, instead of what we ASPIRE to become. It's a place where consumerism won. Where happiness falls to capitalism. Where love fails bef...
full review
KURT GARDNER
blogcritics, artsbeatla
· June 21, 2016
Writer/director Beck has some pointed things to say about class struggles, authority, and society in general, but he envelops his message in a such a brightly-colored wrapping that it never becomes a lecture. And with its brisk one-hour run time, it certainly doesn't wear out its welcome....
full review
KEVIN MILLER
· June 19, 2016
I'll keep this review brief since it feels like Wheel of Invention already wasted enough of my time. Though the performances were courageous, and the production above average, the social satire in the script is so poorly executed, and the direction so ham-fisted, that any humor or emotional impact is lost. Definitely a must-miss....
full review
ANONYMOUS
certified reviewer
· June 25, 2016
JIM NIEDZIALKOWSKI
· June 13, 2016
If you are looking for a typical 5 act structure this is not the paly for you, I got the privilege to stage manage this production last October at another venue and it has grown so much in the last six months. I feel like this show embodies everything right about the Hollywood Fringe Festival. I was so glad to be able to just watch this great show from the audience instead of behind a Light board. Great work by Everyone involved...
full review
SPENCER FRANKEBERGER
· June 22, 2016
An interesting concept that has an interesting first half and then falls a bit flat during the second half--the second half lost momentum and was the same joke concept over and over for about 30 minutes. It was a funny gag, but it went on too long. First half was pretty good, though....
full review
ADVERTISEMENTS
Written by the award winner of 2014 hit Angels and Whiskey and directed by Best Comedy for the DC Fringe winner Branda Lock, we finally answer the question: what happens to gods who have no believers left? Let There Be Thistles: An Ungodly Comedy.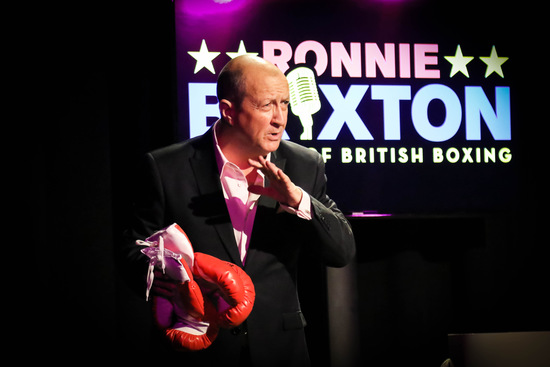 GET $5 TICKETS FOR JUNE 16 & 17 ***FLASH SALE ENDS SUNDAY!*** ___"David Shaughnessy is amazing! He brought us to tears with a sense of hope."-Debbie Hall, BROADWAYWORLD ___100% SWEET ON BETTER-LEMONS!
SIGN UP FOR THE FRINGE NEWSLETTER
BEHIND THE SCENES
Copyright © 2018 Hollywood Fringe Festival
All Rights Reserved.