RAY BRADBURY'S PILLAR OF FIRE
solo performance
· bill oberst jr. · world premiere · one person show · 50 mins · United States ·
DESCRIPTION
The Last Dead Man On Earth Just Woke Up…
A loving tribute to the author by an actor who adored him, this rendition of Ray Bradbury's 1948 novella Pillar Of Fire is 50 minutes of pure prose magic from the Master Of Imagination.
In 2349, the world has been cleansed of superstition. It is the age of the clean mind and the clean death. But in a windswept graveyard, a 400 year-old corpse awakens! William Lantry is the last dead man on Earth. And he intends to re-educate the world on the meaning of fear…
Bill Oberst Jr. is an East Coast stage vet (JFK, Jesus Of Nazareth) a Daytime Emmy winner (Take This Lollipop) and a still at-large TV serial killer (CBS's Criminal Minds.)
Pillar of Fire is read with the permission of Don Congdon Associates,Inc. on behalf of Ray Bradbury Enterprises, Inc. Copyright 1948 Love Romances, Inc.
TEAM
| | | |
| --- | --- | --- |
| | | |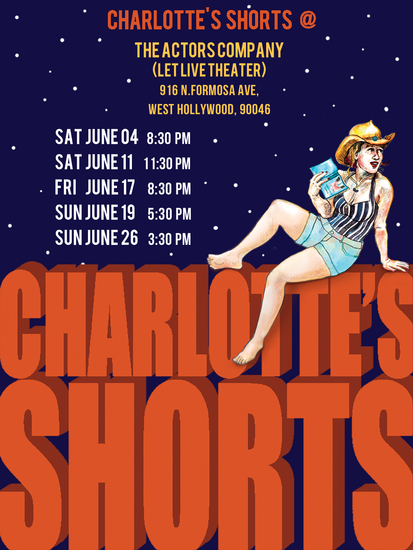 Charlotte's Shorts is a live comedy show featuring six actors reading short works of fiction by Charlotte Dean. Hear from the most loveable, self-centered, clueless and downright awful people you never want to meet (but probably already know).