Tweet
http://hff15.org/2234
(hit ctrl+c to copy)
Marry Me A Little
musicals and operas
· good people theater company · Ages 10+ · family friendly · United States of America
Buy Tickets
Add to Favorites
BENJAMIN SCHWARTZ
certified reviewer
· June 08, 2015
SONDHEIM. Let your inner musical theatre kid scream a little with excitement. Now "Marry Me A Little" is certainly not the penultimate Sondheim show. In fact, the show is mainly comprised of songs that were cut from other musicals like "Company", "Follies", "A Little Night Music", "Saturday Night", "A Funny Thing Happened On The Way To The Forum" and "Anyone Can Whistle". That is not to say that these songs are bad. Not at all. This is quite the jukebox of some brilliant, gorgeous music. With that out of the way, let's dig into this particular fringe rendition of "Marry Me A Little". This show can be extremely hard to make sense of considering that there is no dialogue. With strong directing choices from Janet Miller, the actors are able to...
full review
ANNALISA ERICKSON
· June 28, 2015
"All things bright & beautiful" would be an appropriate review of your show! Bright & incisive direction from Janet Miller to mine the layers of the songs. And beautiful voices and embodiment of characters from Jessie Withers & David Laffey. Set, lighting & costumes were simple but perfect to draw us into Apartments 2C & 3C. And I could listen to Corey Hirsch play for days. Thank you all for an afternoon of Sondheim heaven! ...
full review
STEVEN STANLEY
· June 08, 2015
If you haven't heard most of the music in Stephen Sondheim's Marry Me A Little, it's for good reason. The 1980 song cycle, conceived and developed by Craig Lucas and Norman René, is made up almost entirely of material left on the cutting-room floor. Fortunately, even cutting-room-floor Sondheim is better than just about anyone else, and with director Janet Miller and stars Jessie Withers and David Laffey making magic on the Lillian Theatre stage, Marry Me A Little is likely to prove one of Hollywood Fringe 2015's most popular and acclaimed hits ... Click on link to read the rest of my review....
full review
GARY BOOHER
· June 12, 2015
This is the best! This is a musical revue that is truly musical, featuring excellent performers with good voices, diction, and interpretation. The songs are skillfully interwoven and channeled and take new life in the hands of these able performers and direction to create a poignant story. This is the best "Marry Me a Little" I have seen and you may ever see. Don't miss it!...
full review
ARIELLA FIORE
certified reviewer
· June 24, 2015
David Laffey and Jesse Withers deliver remarkable performances, seemingly effortlessly. They lift, they lilt, they juggle through complicated lyrics making them seem like the ABCs...and they make us care for them and understand their stories in less than an hour. And for a show made up entirely of songs cut from other shows, Janet Miller weaves the story together beautifully. The simple set, lighting, and staging prove the perfect backdrop to enjoy two incredibly talented actors sing some Sondheim that will please old fans, and newcomers alike. Definitely recommend this show....
full review
ROBERT LEVENTER
certified reviewer
· June 25, 2015
What a thrill to be in the presence of such extraordinary talent, doing Sondheim no less. As someone who doesn't do musicals, this show was delightful. ...
full review
ERNEST KEARNEY
thetvolution.com
· June 25, 2015
"MARRY ME A LITTLE" (Gold Medal) Stephen Sondheim's 1980 "Marry Me A Little" is akin to one those really excellent Japanese hors-d'oeuvre bars, where nothing is served but side dishes. The comparison is applicable because "Marry Me A Little" conceived by Craig Lucas and Norman René, is a review of songs culled from Sondheim's major works – "A Little Night Music", "Company", and others, as well as a number of songs cut from Sondheim's epic "Follies". Songs that, like everything that flows from Sondheim's pen, are gems in and of themselves, but which have been overshadowed by such towering tuneful touchstones as "Send In the Clowns", "Losing My Mind", "A Comedy Tonight" and "I'm Still Here". With "Marry Me A Little" you can he...
full review
CAROL NACE
· June 22, 2015
We are not affiliated with anyone in this show or at the Fringe: As always, an excellent show by this production company. Voices were great. Nice 70 minute Fringe Sondheim musical....
full review
ADVERTISEMENTS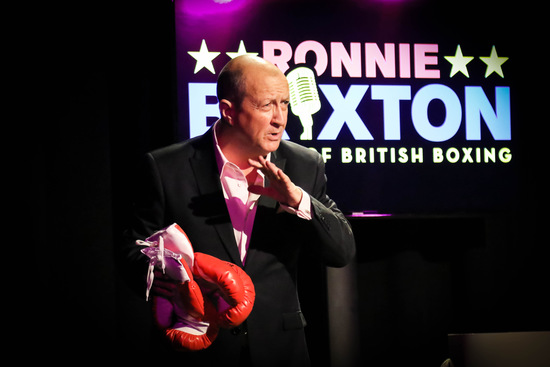 LAST CHANCE TO SEE RONNIE LIVE! RESERVE TICKETS & REDEEM YOUR COMPLIMENTARY T-SHIRT or TANK TOP AFTER THE SHOW! __"David.Shaughnessy is amazing! He brought us to tears with a sense of hope."-Debbie Hall, BROADWAYWORLD __100% SWEET ON BETTER-LEMONS!
"A masterful piece of storytelling that is courageous, honest & fearless" NZ HERALD. "Waller packs a huge amount into her fascinating one woman show that highlights a little-remembered aspect of historical New Zealand/American relations" DOM CORRY
SIGN UP FOR THE FRINGE NEWSLETTER
BEHIND THE SCENES
Copyright © 2018 Hollywood Fringe Festival
All Rights Reserved.