Daughter Of...
cabaret & variety
· bunnyhead productions · Ages 21+ · world premiere · one person show · United States
Buy Tickets
Add to Favorites
Send Message
Want Valley Theatregoers at your show? NoHoArtsDistrict.com (1 million visitors yearly) - #1 source for theatre in the Valley now offering exclusively to Fringe productions Review, frontpage AD and social media to 26,000 followers for $165.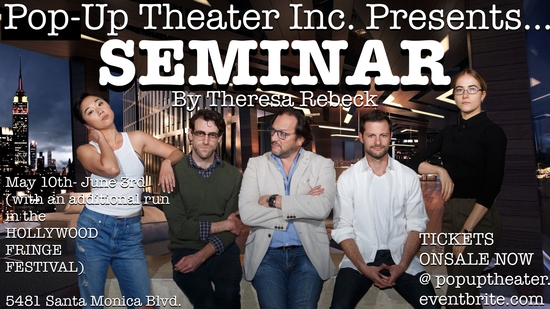 Pop Up Theater Inc. Presents this hilarious Broadway comedy in a site specific in the round performance with captivating intimacy! This is the last production of Pop Up's successful first season! $10 suggested tix only on Fringe Website!