Tweet
http://www.hff13.org/1283
(hit ctrl+c to copy)
WET THE HIPPO
comedy
· john gilkey and the idiot workshop present · Ages 18+ · United States
Buy Tickets
Add to Favorites
JEREMY PATERSON
certified reviewer
· June 15, 2013
Awesome show, couldn't stop laughing! Everyone should check it out!...
full review
MORGAN SAMUEL
certified reviewer
· June 25, 2013
I felt like I took a trip along the dream stream of Consciousnessof a collective of strange and witty children in the shape o adults. I not sure how one writes a review for such weird hilarity. ...
full review
KATE HUFFMAN
· June 17, 2013
I've seen this show twice in the past and will see it again as soon as possible. There is really nothing like this in Los Angeles. I don't know quite how to describe it, but it's riveting, hilarious, and wonderful. Child-like joy in its purest form is evoked in one moment, the most absurdly base animal instinct in the next, complete irreverent silliness in the next, and heartbreaking truths about the human condition in the next! Does that sound impossible? Well, it's the most honest way I can describe my experience of watching. In short, GO! for heaven's sake......
full review
AL NAS
· June 16, 2013
I saw the show on opening night, Great theatre space. The show was one of the funnest show's I have seeing in a long time. In your face, laugh out loud comedy. There was never a dull moment in the show, even when control the laughter with their silences it was pure funny and only $10.00. They leave you wanting more and more. The show could of gone on for 3 hours and it would of been worth it!!! Best show in the Fringe show yet!!!! Thanks for making my evening a night to remember. alan nassif ...
full review
HELENE UDY
certified reviewer
· June 15, 2013
I went to see if because I absolutely love John Gilkey's work ( look him up on youtube) . And I wasn't disappointed. It was superbly absurd. And VERY very funny. Impossible to describe it.If you see it, I think you'll agree. A night of rolicking fun. I'll see it again! ...
full review
ANONYMOUS
certified reviewer
· June 23, 2013
This a remarkable twist on the traditional sketch comedy show. Combining the physical with clownish impulses, the evening demonstrates a new vitality n the improv world. While not a show with an arc, it is certainly a most wildly engaging evening. Highly recommended....
full review
ADVERTISEMENTS
As a proud HFF Hotspot, we can't wait for you to drop in for a bite or drink!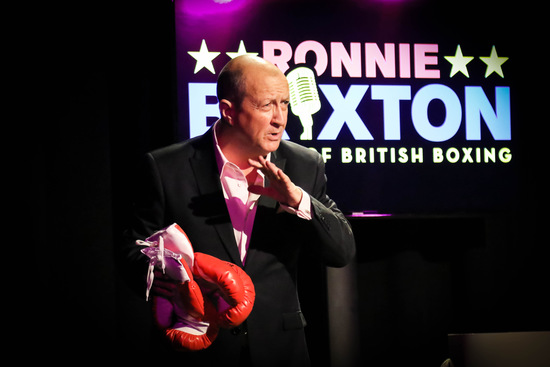 LAST CHANCE TO SEE RONNIE LIVE! RESERVE $10 TICKETS & REDEEM A COMPLIMENTARY T-SHIRT or TANK TOP AFTER THE SHOW! __"David.Shaughnessy is amazing! He brought us to tears with a sense of hope."-Debbie Hall, BROADWAYWORLD __100% SWEET ON BETTER-LEMONS!
SIGN UP FOR THE FRINGE NEWSLETTER
BEHIND THE SCENES
Copyright © 2018 Hollywood Fringe Festival
All Rights Reserved.