That's funny. You didn't sound black on the phone.
comedy
· big guns big tobacco · Ages 16+ · one person show · United States
Buy Tickets
Add to Favorites
Adapted from Charlotte Perkins Gilman's famous 1892 feminist short story of the same name, it chronicles a young woman's descent into madness. A blend of live-action and animation.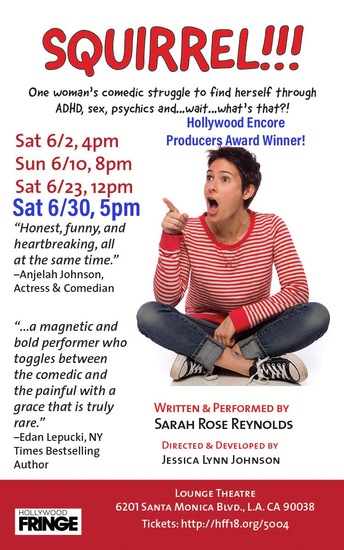 WINNER of the Hollywood Encore Producers Award! Only performing 1 encore show! Get your tickets now for the 6/30, 5pm show at the Lounge Theatre! hff18.org/5004