TAGGED WITH

TRANSGENDER STORY
extended aug 6, 11 & 12 - winner encore! award; nominee flying solo award · Ages 13+ · includes nudity · world premiere · one person show · United States of America
Inspired by her 'Tranny Godmother' Madonna, Trinity goes to battle with the 'Self Rejection Virus' in order to reclaim her authentic, female self. In the process, she risks losing her secret lover –codenamed 'James Franco,' and her career as a Hollywood actor is propelled into jeopardy.
A multimedia satirical comedy about Reality TV. The audience determines the outcome of down-and-out Eldon, offered a million dollars to spend for one week then online viewers vote for his live broadcast death: How will he go? Only YOU know…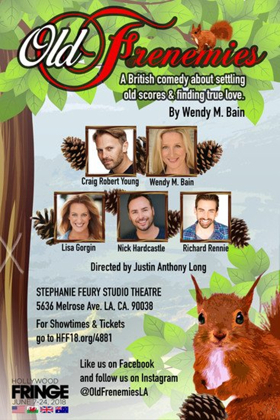 A modern British comedy play, with a British plus one Aussie cast.