TAGGED WITH

GENDER IDENTITY
extended aug 6, 11 & 12 - winner encore! award; nominee flying solo award · Ages 13+ · includes nudity · world premiere · one person show · United States of America
Inspired by her 'Tranny Godmother' Madonna, Trinity goes to battle with the 'Self Rejection Virus' in order to reclaim her authentic, female self. In the process, she risks losing her secret lover –codenamed 'James Franco,' and her career as a Hollywood actor is propelled into jeopardy.
International tango stars Tomas and Gimena weave a tale of love and romance told entirely through the language of tango.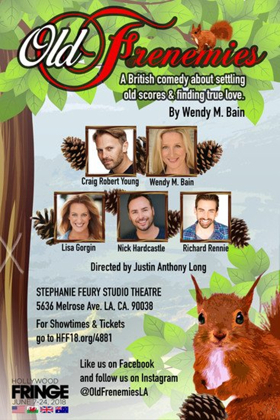 A modern British comedy play, with a British plus one Aussie cast.