copper moll productions · Ages 17+ · world premiere · one person show · United States of America
Back in the 70's on a hippy commune, siblings Aurora and Polaris were raised to be "Lightbringers" for a changing planet. But darkness now calls to a middle-aged Larry, and flaky Aurora may be his only chance against a collapsing black hole of depression - if the space aliens don't get him first.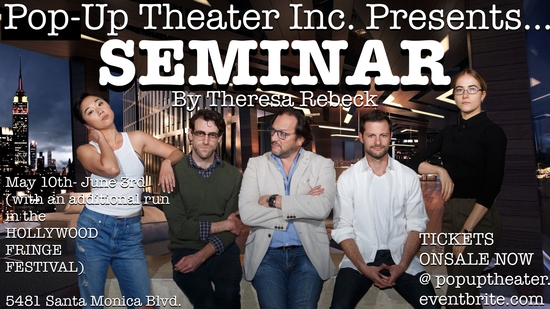 Pop Up Theater Inc. Presents this hilarious Broadway comedy in a site specific in the round performance with captivating intimacy! This is the last production of Pop Up's successful first season! $10 suggested tix only on Fringe Website!
When NO, STOP, and MAYBE are forcefully replaced with YES, WEBSTER says to define your crazy, snitch, tell, and fight. When sHituations happen; face'em. Let the blame fall at the feet of those trailing the sHit. Respect the demands of NO.