extended aug 6, 11 & 12 - winner encore! award; nominee flying solo award · Ages 13+ · includes nudity · world premiere · one person show · United States of America
Inspired by her 'Tranny Godmother' Madonna, Trinity goes to battle with the 'Self Rejection Virus' in order to reclaim her authentic, female self. In the process, she risks losing her secret lover –codenamed 'James Franco,' and her career as a Hollywood actor is propelled into jeopardy.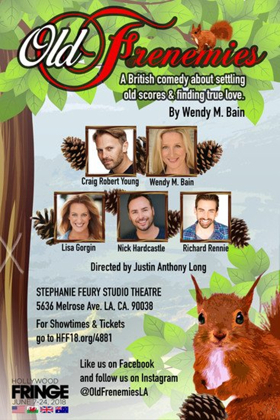 A modern British comedy play, with a British plus one Aussie cast.
When Rev. Johnson, pastor of The First Church of the Holy Homeboy, writes a recommendation letter that sets LeShaun free, it sends the two on a collision course of comedy. Join us for the happy hour service where redemption is served with a 2 for 1.