musicals and operas · good people theater company · Ages 10+ · family friendly · United States
Don't miss Good People's pristine revival (including a harp!). A beloved comic fable about two scheming fathers, a boy and a girl in love, a silent trickster commanding the sun and moon, a seductively handsome devil, and a pair of bungling "assistants" just dying to help.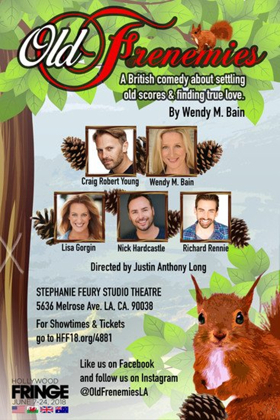 A modern British comedy play, with a British plus one Aussie cast.
A revival of the 1950s "Ghost Show," a spooky, funny, magic show, séance, & immersive blackout sequence. 5 buck tickets for Fringers & FREE for Volunteers! Premieres Saturday June 2nd 10:45 pm.