TAGGED WITH EAT THIS
We're excited to announce two very special additional Office Hours events! The #diningaboutfringe series is an opportunity to get together with other Fringers in a quieter, conversational environment at one of our favorite Hot Spots: Eat This Cafe (6547 Santa Monica Blvd.)! Thursday, May 10th from 6-8pmThursday, May 24th from 6-8pmThere will be extended happy hour prices on appetizers ($6-8) and house beer & wine ($4). And of course you can join us for our last installmen...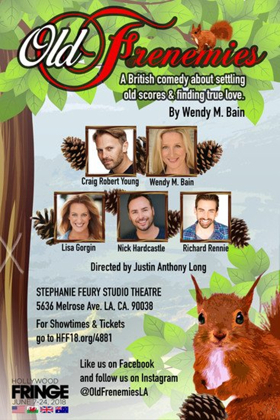 A modern British comedy play, with a British plus one Aussie cast.
One starts with a question. Another ends in tears. The third is a crime. June 2, 2 pm; June 7, 9 pm; June 17, 12:30 pm; June 18, 7 pm; June 21, 5 pm; June 23, 4:30 pm. Stephanie Feury Studio Theatre, corner of Larchmont and Melrose