TAGGED WITH FEAR
Hi folks, my name is Corwin; you'll usually see me fixing some technical thing somewhere, or telling longwinded stories that go nowhere. I wandered into the first Hollywood Fringe Festival with Theatre Unleashed, the first company I worked with in Los Angeles. I was doing sound design for "Friends Like These," a piece which has since gone on all over the place.I took to the big tent at Artworks right away. Y'know, there's not an awful lot of hang-out time when you're cobbling toge...
Get $7.50 tickets for our June 2nd 4PM and June 4th 6PM previews of this world premiere! Tickets for all other performances are $15 but you can get $10 with discount code FLASK.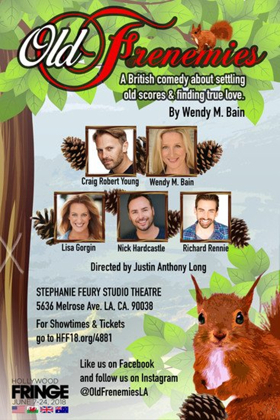 A modern British comedy play, with a British plus one Aussie cast.