TAGGED WITH BOX OFFICE
The 2017 Fringe Central social space will be hosted at a new club located in what was formerly known as The Dragonfly, on Theatre Row at 6510 Santa Monica Blvd. The venue is set to open in June, with Hollywood Fringe being one of the first guests of the new club. We are happy to return to thi...
Want Valley Theatregoers at your show? NoHoArtsDistrict.com (1 million visitors yearly) - #1 source for theatre in the Valley now offering exclusively to Fringe productions Review, frontpage AD and social media to 26,000 followers for $165.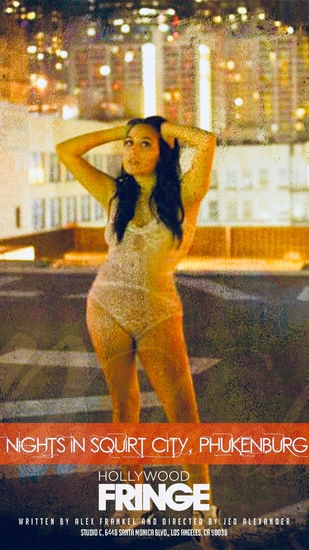 A Russian beauty. A chat room packed with horny males. A moderator yelling for tips. Just another night in Chat Heaven. Until tragedy strikes. At the Fringe June 4-9-13-18-22.