TAGGED WITH TODAYTIX
We did one of these with Rainn Wilson a few weeks back and it was a lot of fun and well read and did a lot to bring out Rainn's personality and the personality of the show he was doing for the Geffen. The questions were cheeky, silly and sometimes off-putting, but we appreciated Rainn rolling with it.Well we're doing it again. This time with Chairman and Co-Founder, Brian M. Fenty of TodayTix. TodayTix is a new ticketing app that is making forays into Los Angeles Theater. Brian was willing...
The Hollywood Fringe is thrilled to introduce a little more glitter and glam to your Opening Night Celebration with our first ever Opening Night VIP Party Pass, presented through a special partnership with TodayTix.To help us kick off our 9th annual festival, we invite Hollywood Fringe participants, friends, and adventurous LA theater lovers to join us for the special VIP reception followed by a full night of celebration! For $15, VIPs can fully take advantage of the...
Step into the walls of Madcap Creative's dollhouse for an evening of erotically charged performance art with a taste for fetish. Meet their collection of human dolls as they contort, shimmy, and strip. All dolls are crafted to tease and please.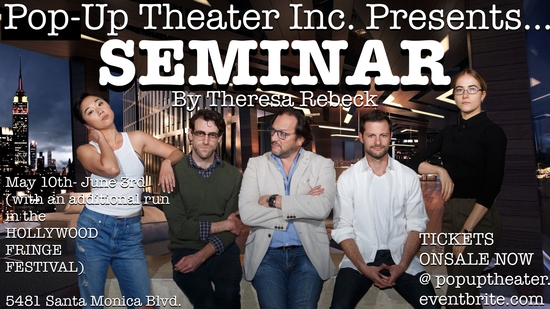 Pop Up Theater Inc. Presents this hilarious Broadway comedy in a site specific in the round performance with captivating intimacy! This is the last production of Pop Up's successful first season! $10 suggested tix only on Fringe Website!