for everyone
Volunteering for Fringe
Where would the arts be without the love and commitment of volunteers contributing their valuable time to the cause?
We welcome all volunteers to help us make Fringe a reality. There are literally hundreds of ways to lend a hand.
The best place to start is to register as a volunteer in our database. Once your name is listed, it will be available to the fringe staff for the various tasks required by the festival.
What are the benefits? The great joy of gaining experience working on a large performing arts festival not to mention the sense of camaraderie and fun that comes with working with our great staff. You will also walk away with a fantastic volunteer t-shirt, one drink ticket per shift and lots of great memories.
Additionally, many shows will provide discounts to those that identify themselves as Fringe volunteers.
If you are interested in an internship with the Hollywood Fringe Festival, please review the available positions here and submit a cover letter and resume to [email protected]. Please specify which position you are applying for in your cover letter. Deadline to apply May 1st.
Hope to see you this Summer in Hollywood! Volunteers are our favorites.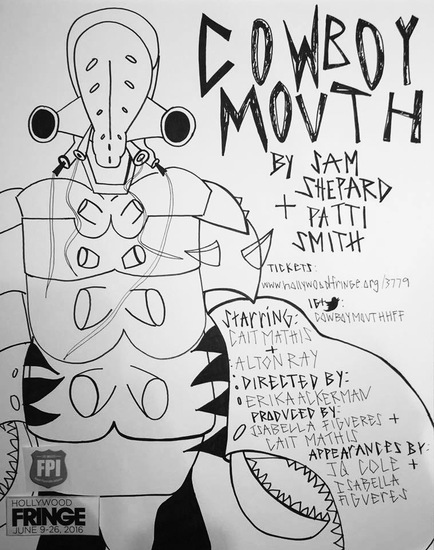 "COWBOY MOUTH" BY SAM SHEPARD & PATTI SMITH @ The New Collective LA 1 HR / 18yrs + June 10-26 / fri.sat.sun / show times vary by date hollywoodfringe.org/3779 @cowboymouthHFF Rock N Roll Escape -
*** JUST ANNOUNCED AS A HFF PICK OF THE FRINGE*** It's Berlin 1914, Albert Einstein tries to prove his theory of relativity. But he is sent sideways in a world crumbling around him due to a personal and professional life collapse.