TAKING HEAT
view show
|
The first show about climate change that is written and performed by an actual scientist. Tim Lee PhD received his doctorate in Ecology and Evolution from UC Davis. His comedy videos have become a hit on Youtube with several million views. However, Tim felt compelled to write a show about Climate Change after seeing so much misinformation on the topic. "We've been studying this topic for forty years. Still very few seem to understand it. I wanted to create a show where the audience walks out informed as well as entertained."
Taking Heat follows Tim's expedition around the world looking for the perfect wave. Far from what he had envisioned, this idyllic excursion is frequently interrupted by sobering encounters with climate change.
All performances are at The Actor's Company, 916 N Formosa Ave, Los Angeles, CA 90046. Running time is 50 mins.
Tickets are $12 each and are available here: http://www.hollywoodfringe.org/projects/5130?tab=tickets
DATES AND SHOWTIMES:
SATURDAY JUNE 09 2018, 7:00 PM
SUNDAY JUNE 10 2018, 6:00 PM
SATURDAY JUNE 16 2018, 8:30 PM
Fair Oaks Productions is proud to present Steve Brock in the world premiere of "My Calico Soul". The show is a journey of bisexual identity and taking personal labels and thoroughly accepting all of them.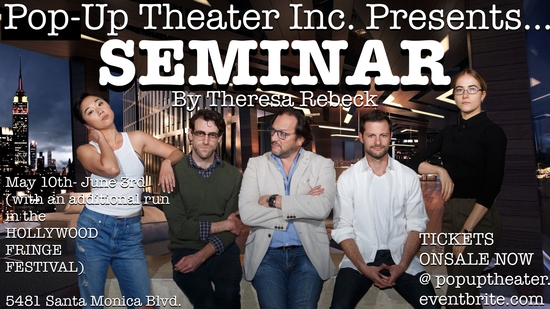 Pop Up Theater Inc. Presents this hilarious Broadway comedy in a site specific in the round performance with captivating intimacy! This is the last production of Pop Up's successful first season! $10 suggested tix only on Fringe Website!