MARSHALL'S LAW RECENTLY ACCEPTED TO NEW YORK INTERNATIONAL FRINGE FESTIVAL
view show
|
MARSHALL'S LAW RECENTLY ACCEPTED TO NEW YORK INTERNATIONAL FRINGE FESTIVAL
Sarah Maloney and Shadley Grei present The Midnight Drive Creative Tribe's premiere production, Marshall's Law, written by Shadley Grei and directed by David Avcollie.
When Abby (Dannielle Taddei) arrives at the house of Zach (Grei) she finds him working in the basement. Brought by a phone call Zach claims he never made, things get interesting when the basement door slams shut and they find themselves trapped together. You see, Abby's son, Marshall, is tired of the animosity between these former best friends and has decided to take matters into his nine year old hands.
Zach's partner – who also happens to be Abby's ex-husband and Marshall's father – was recently killed in a car accident that may or may not be Zach's fault and Abby wants answers. The details, secrets and pain of their strained relationship – as well as the joyful memories of their lifelong friendship – are revealed as Marshall sits on the other side of the basement door, silently slipping them notes as he waits for them to give up the secrets he knows each of them holds.
Brutal, funny, tragic, heartbreaking and hopeful, Marshall's Law explores the way fact gets confused with perception and the damage we can do to the ones we love even when our intentions are pure.
The Midnight Drive Creative Tribe was formed at the end of 2012 and has several projects in active development, including a feature film slated to go into production at the end of July.
Details:1 hour, 1 act
Venue:The Lounge Theatre
6201 Santa Monica Blvd, LA, CA Price: $10
Dates:
June 7th @ 8pm
June 15th @ 6pm
June 21st @ 6pm
June 23rd @ 8pm
June 28th @ 6pm
June 30th @ 2pm
Contact information: 818.800.4082 or [email protected]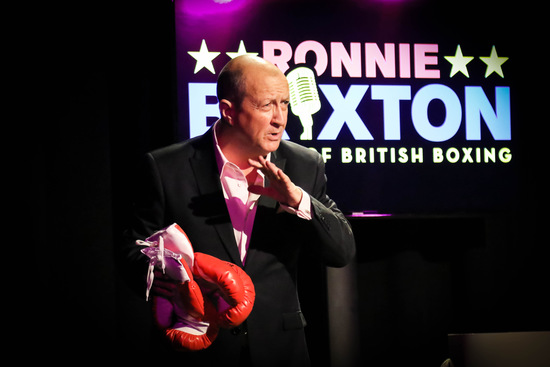 LAST CHANCE TO SEE RONNIE LIVE! RESERVE TICKETS & REDEEM YOUR COMPLIMENTARY T-SHIRT or TANK TOP AFTER THE SHOW! __"David.Shaughnessy is amazing! He brought us to tears with a sense of hope."-Debbie Hall, BROADWAYWORLD __100% SWEET ON BETTER-LEMONS!
A revival of the 1950s style "Ghost Show," a horror comedy with spooky magic, a séance, & an immersive blackout sequence. 5 buck tickets for fringers & FREE for Volunteers. Final show Saturday June 23rd 11:55 pm!