THE HOLLYWOOD FRINGE FESTIVAL BLOG
April 13, 2012 by Ben Hill
For those of you seeking to place an ad in the printed guide (hint: this is a good idea), we need your artwork uploaded by Sunday, April 15 at midnight pacific so we can make our print deadlines.
Participants: You do not receive a graphical representation of your project with your basic guide listing, so this is how to get your beautiful art included in the guide. Prices are heavily slashed for participants, so make sure to purchase ads while logged in under your Fringe account.
Checkout the ads section of the site to learn how to order print ads.
Ben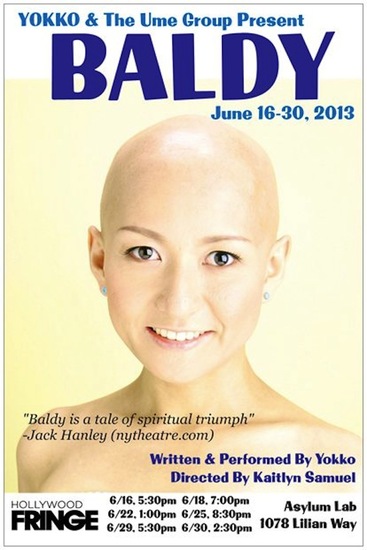 A young Japanese woman discovers her father's love for her only after she loses her hair and skin. Nearly a dozen characters are brought to life in this revealing, fearless and funny journey of survival and the power of dream.
When a young woman hires two squatters to kill her Uncle, the night spins wildly out of control.