---
---
---
---
We are so excited to announce a slate of community events that will take place during the 9th Annual Hollywood Fringe Festival.
Full details about all these events can be found on their individual event pages. The festival proper will kick off with the Opening Night Party on June 6th at the LGBT Center, historically the festival's biggest social event. Details about exclusive VIP tickets will be released in the coming days. 
There will also be a number of services and opportunities available for festival attendees:
Fringe Social Hubs: A group of bars and restaurants deeply invested in Fringe to serve as a rallying point, a break room between shows, or a place to meet other Fringers and talk about all that you've seen. These spots all offer button discounts and Three Clubs will offer drinks sponsored by Fringe productions.

Fringe Hot Spot Program: Festival-wide community discounts are available for Fringe-goers with a Fringe Button from 

May 31st to June 24th

. The perks of a button include $1 off all show tickets, deals around town and access to Fringe-run events. The button can be purchased for $5 (or $3 for Festival participants) online at www.hollywoodfringe.org/market.
Fringe Concierge: Festival staff will run a formal home base for the Fringe in a storefront adjacent to Three Clubs at 1123 N. Vine St. Unit 6. This place will be home for participant flyers/posters,

HFF

information, festival merchandise and snacks. Concierge will open at 5pm on weekdays and 

2pm

 on weekends. It will close nightly at 

10pm.

Street Teams: Uniformed

HFF

volunteers will take to the streets near fringe venues and hot spots fielding questions about the festival and helping patrons where needed. Interested in joining the effort? Volunteer!
Participant/Venue-Hosted Parties: Fringe has created a new (free) registration type for fringe venues and participants to host their own social gatherings and promote them through the fringe website. To take advantage of this new promotion, create a project and register as your normally would. Select "Social Event" as your registration type. Note that you musty have a fully insured venue in the Fringe zone to participate in this program.
Many of you familiar with the festival will notice that there is no Fringe Central this year. Fringe Central has evolved over the years – from theater to storefront to tent to club. As the festival has grown, we've opted to partner with community bars and restaurants to provide a sense of place. We believe this evolution is reflective of the expanding social opportunities within the community.
---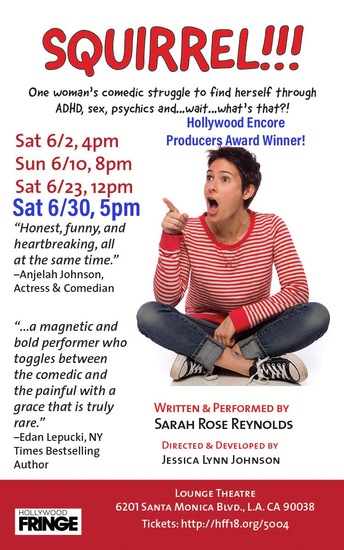 WINNER of the Hollywood Encore Producers Award! Only performing 1 encore show! Get your tickets now for the 6/30, 5pm show at the Lounge Theatre! hff18.org/5004
Written by the award winner of 2014 hit Angels and Whiskey and directed by Best Comedy for the DC Fringe winner Branda Lock, we finally answer the question: what happens to gods who have no believers left? Let There Be Thistles: An Ungodly Comedy.
Want Valley Theatregoers at your show? NoHoArtsDistrict.com (1 million visitors yearly) - #1 source for theatre in the Valley now offering exclusively to Fringe productions Review, frontpage AD and social media to 26,000 followers for $165.
Final two shows! Saturday at 7pm and Sunday at 3pm. Who knew that being afraid of tubas would be the most reasonable thing going on these days? Participants PYWC Volunteers are comped.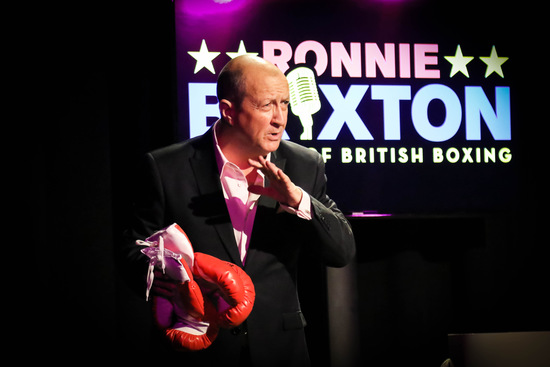 LAST CHANCE TO SEE RONNIE LIVE! RESERVE $10 TICKETS & REDEEM A COMPLIMENTARY T-SHIRT or TANK TOP AFTER THE SHOW! __"David.Shaughnessy is amazing! He brought us to tears with a sense of hope."-Debbie Hall, BROADWAYWORLD __100% SWEET ON BETTER-LEMONS!